About us

Adhering to the service concept of "safety", "health"
and "environmental protection"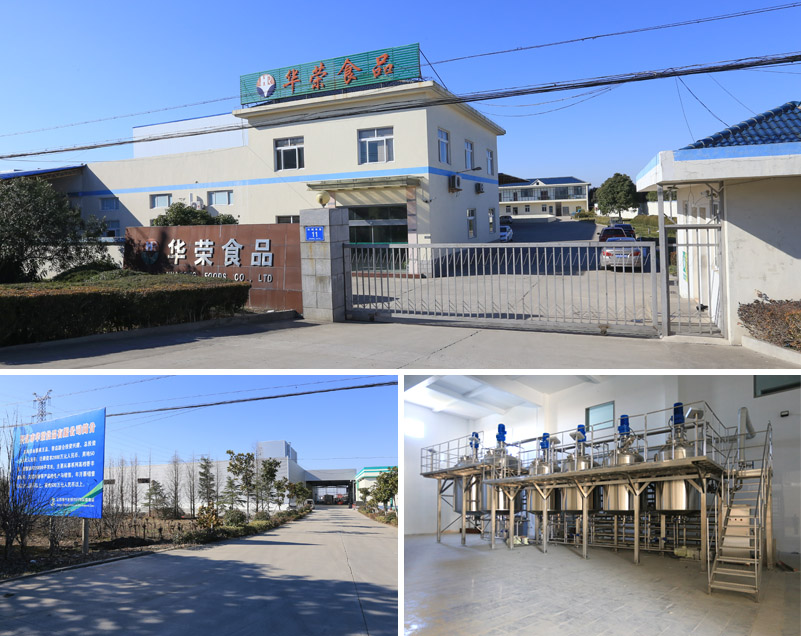 Xinghua Huarong Food Co., Ltd. was established in 2005 and is located at No. 11
Huancheng South Road, Xinghua Economic Development Zone, Jiangsu Province.
The factory covers an area of 28000 square meters, and the building area is 12000
square meters. It specializes in the production of condiments.
(Spices, Solid Compound Seasonings, Semi-Solid Compound Seasonings)
And dried vegetable products, annual production of more than 8000 tons. The company
has more than 80 employees. In 2016, the output value reached 103 million yuan.
The company has two egg granule production lines, with output of 3 tons per shift
(8 hours).The annual production capacity is over 3000 tons.
Over the years, the company has constantly updated its business objectives with its
vision development strategy.
Equipment, management, constitute a strong vitality of enterprises!
Strict raw material inspection, rigorous process operation, rigorous process control
and pragmatic working attitude.
Make the name "Huarong" always associated with excellent raw material suppliers.
The company has passed the certification of ISO 9001, ISO 22000 and HALAL, and obtained
the qualification of export food enterprise.
It has the right of independent import and export management.
Looking forward to cooperating with you, our goal is to
become your long-term preferred supplier!